Skip to content
Our Journey
It's been a long road. From laying down our early foundations to where we are now, follow our story as we venture beneath the surface, into the history of RMS...
In the beginning...
Road Maintenance Services Limited (RMS) was founded in 1947 by five brothers: Eric, Frank, George, Harry, and Tom Barlow.
The brothers purchased equipment to begin their journey into the world of surface dressing. From a base in High Legh, they worked mainly for local councils around Cheshire and what is now the Greater Manchester area.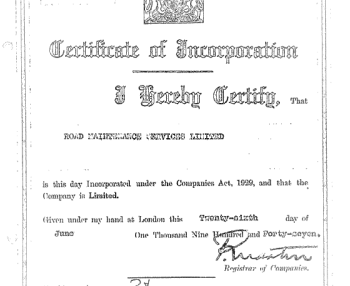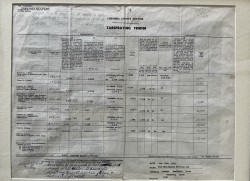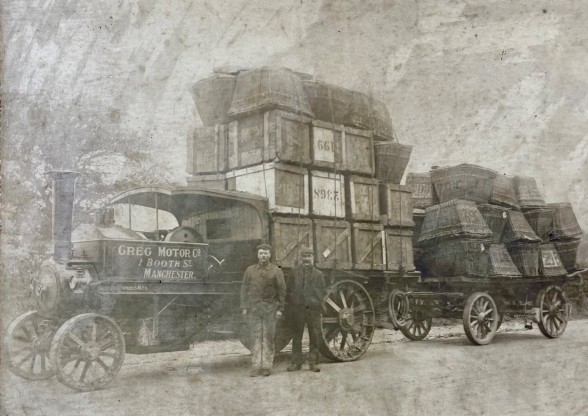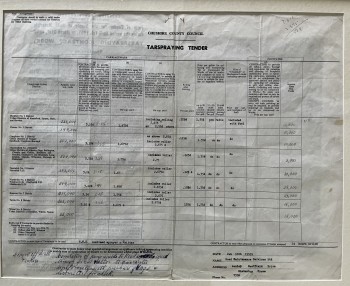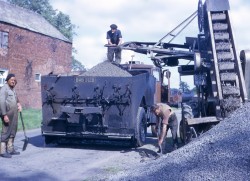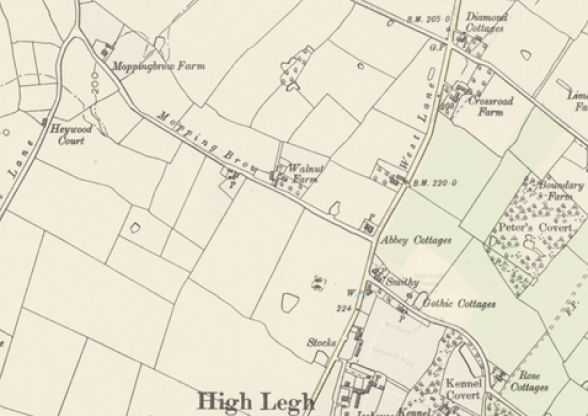 At Home in High Legh
During the 50s, RMS purchased the farm building that they had been tenants in, on Mowpen Brow in High Legh. The site became the hub of RMS operations and continues to be the head office to this day.

One of the oldest documents that we have on record is a tender submission from 1955. 3.1d (old pence) per square yard! Bargain!
On the Road to Glory
In the 60's, England won the world cup, the Beatles won over America... and RMS won several contracts in Cheshire and beyond. What a time!
The RMS family was growing, processes were being refined and machinery became more and more specialised.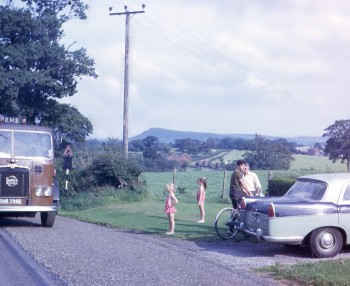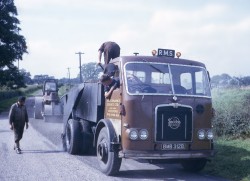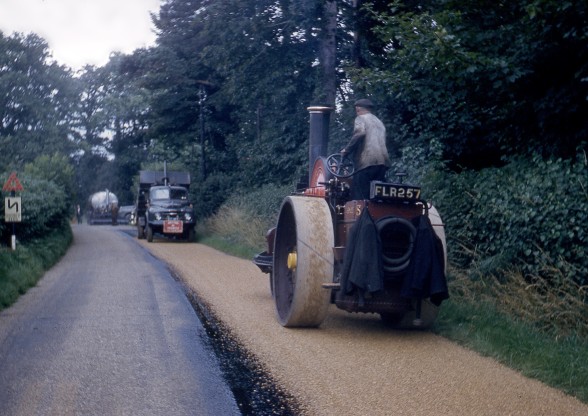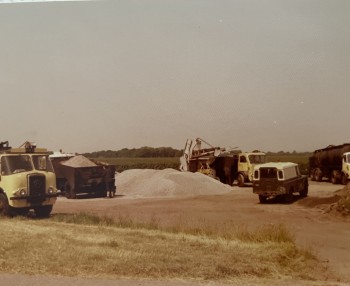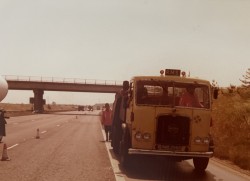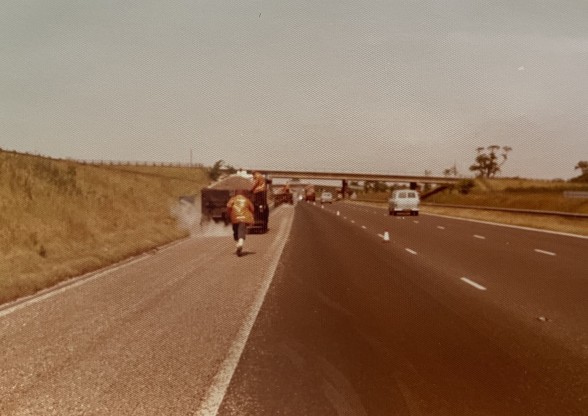 Motorway Mayhem
In June 1975, major roadworks on the M6 in Cheshire resulted in thousands of vehicles running on the hard shoulder. After numerous accidents because of a slippery hard shoulder surface, an emergency surface dressing operation was called for. Two RMS crews worked night and day to provide a safe highway.


Further Afield
By the late 80s, RMS had business operations as far south as Hampshire, first providing treatments to footpaths for the council in 1987.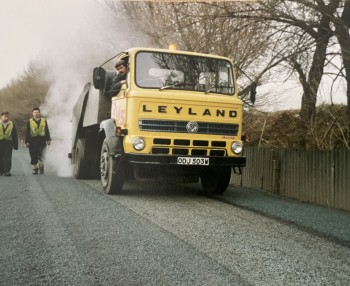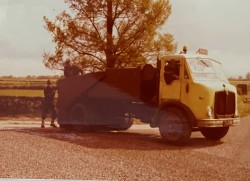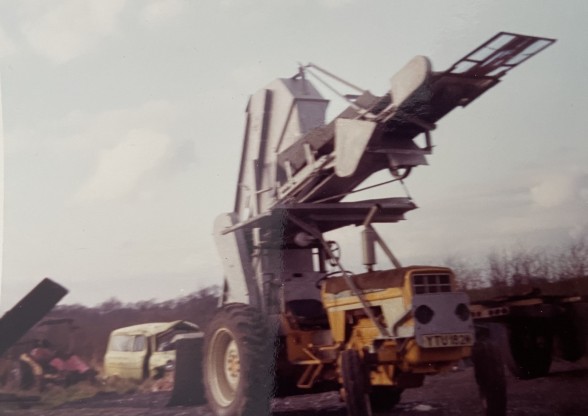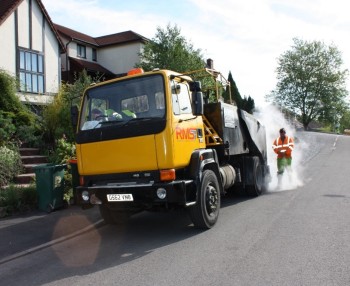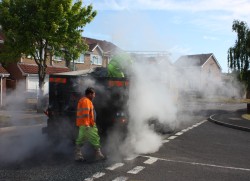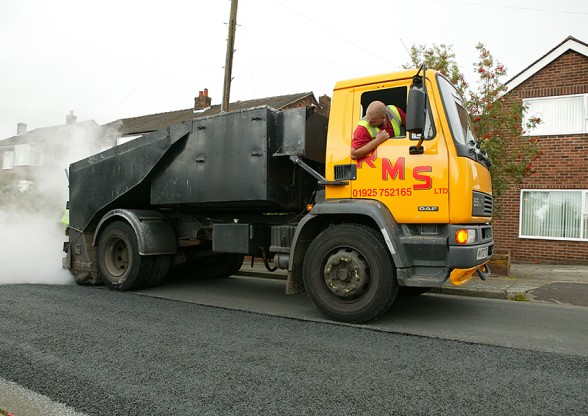 Plant Development
The 90s was a relatively steady period for RMS, but that's not to say it wasn't a period of innovation. In 1995 we built our first bespoke combined surface dressing machine.

Our workshops have long provided us with an environment to build, develop and maintain our equipment, as we look for ways to increase our efficiency and reduce our carbon footprint.
Levelling Up
In 2003, RMS acquired the Premium Surface Dressing Contracting Division from TotalFinaElf. This was a significant change for the company - doubling in size, adding experienced employees to the business and expanding our large fleet of vehicles.

This initiated a period of growth for RMS that continued into the next decade...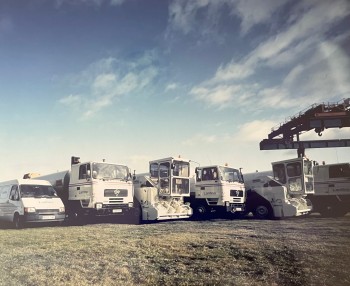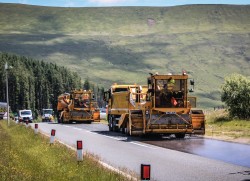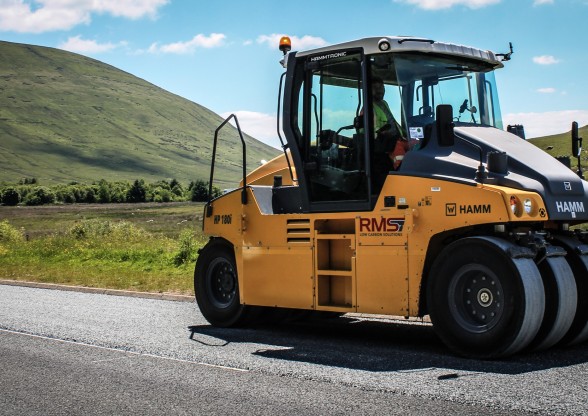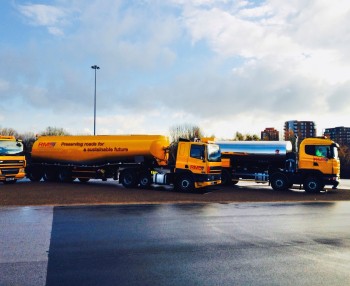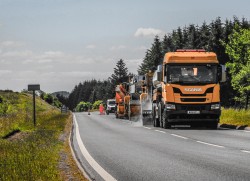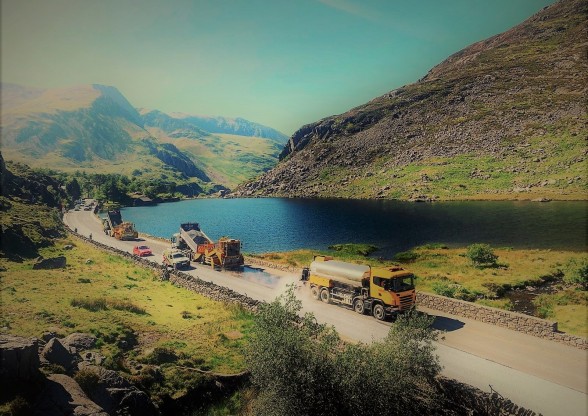 Trust the Process(es)
In the late 2000s and across the 2010s, RMS developed a suite of processes to complement our traditional applications. From Cold Applied Ultra Thin Surfacing techniques to Asphalt Preservation and Microasphalt enhancements, our range of solutions expanded, offering a variety of preventative maintenance solutions for different road surface conditions.
The Roaring 20s?
Pandemic
The early 2020s has been a challenging period for the whole world. The COVID pandemic has brought about changes to the ways in which we work and shifted our social and economic norms. During the pandemic, RMS provided key work to help maintain our national road infrastructure.

Reflection
Over the last decade, RMS has provided over 78 million square metres of various surface treatments across the UK.
This is enough to cover 10,000 football pitches or a dual carriageway from our head office in High Legh to Tokyo!
In the last ten years, by providing our low carbon solutions, we have saved between 25 and 30 million tonnes of CO2.

In 2022 RMS celebrated 75 years of continuous operation! Here's to many more!